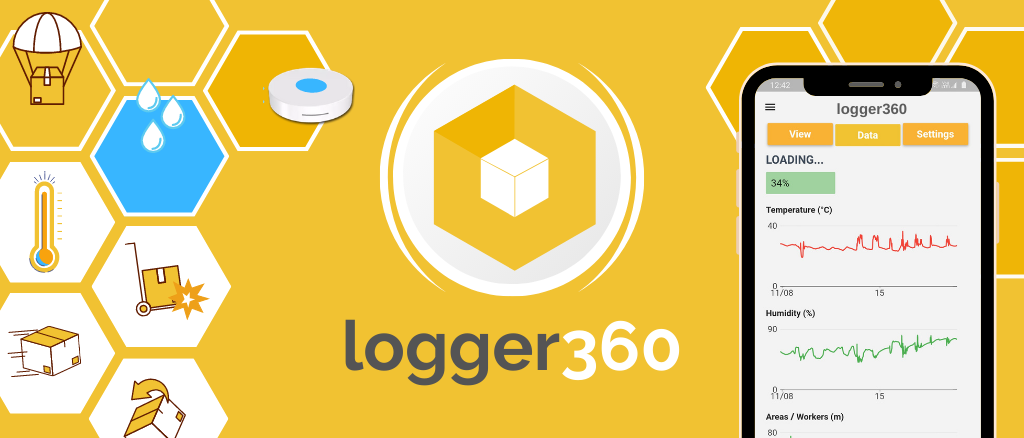 Lightweight supply chain and asset monitoring toolkit for shipment or storage of sensitive goods.
Logger360 has been developed by EmerTech as a supply chain and assets monitoring toolkit that allows the tracking and monitoring of sensitive goods throughout any phases of the supply chain cycle e.g. loading, transport, transit, storage etc... With Logger360 you can easily turn any box into a smart box by simply adding our small data logger devices. Our data loggers are small lightweight trackers that scan and record their surroundings silently including humidity, temperature, and movements (shake, kick, tilt, drop).
You can also define designated areas to monitor in order to detect and record when goods are inside a specific areas, as well as designated staff or equipment using wearable beacons that can be used by staff or mounted on equipment to record interactions.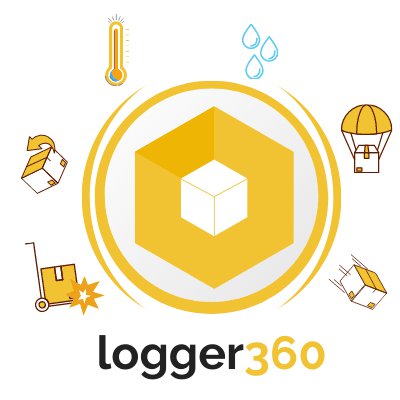 The main components of the Logger360 toolkit are:
Small wireless data loggers
Mobile applications
Node devices
Processing center, server and Web portal
Beacons
Add-ons
Data Logger Devices
The small and wireless data logging trackers record independently (no need for any connection) and silently, their surrounding events and parameters:
Temperature
Humidity
Movements (move, drop, tilt, shake, kick)
Areas (stand-alone beacon devices mark significant locations such as warehouses or stores)
Staff or Equipment (wearable beacons which can be used by staff or mounted on equipment to record interactions)
Characteristics:
Battery 4-12 months (depends on number of operations)
Temperature range -40°C to +85°C
Weights less than 10g
Waterproof
Accessible distance up to 50m (BLE 5 - in ideal conditions, may vary)
NFC support (optional)
Fully encrypted, permission management available
At any point of the transport or storage, for example after the goods are received, authorized users can check the data recorded by the the data loggers and download the reports accordingly, for further data analysis.
Reports give you details about the storage and moving conditions i.e. if the temperature limits were exceeded, the humidity levels, if the goods were shaken or the box flipped, and when it happened (and where, if using our add-on location beacon device).
Mobile Applications (Android & iOS)
Reporting
The history log of data collected by the tracker devices can be downloaded for each device either for each metric and for all metrics at once. The report can be exported as a .csv file, which is a format widely supported by many software (i.e. Microsoft Excel, Open Office, Google Sheets etc...). It allows further reporting and analysis based on the history log data.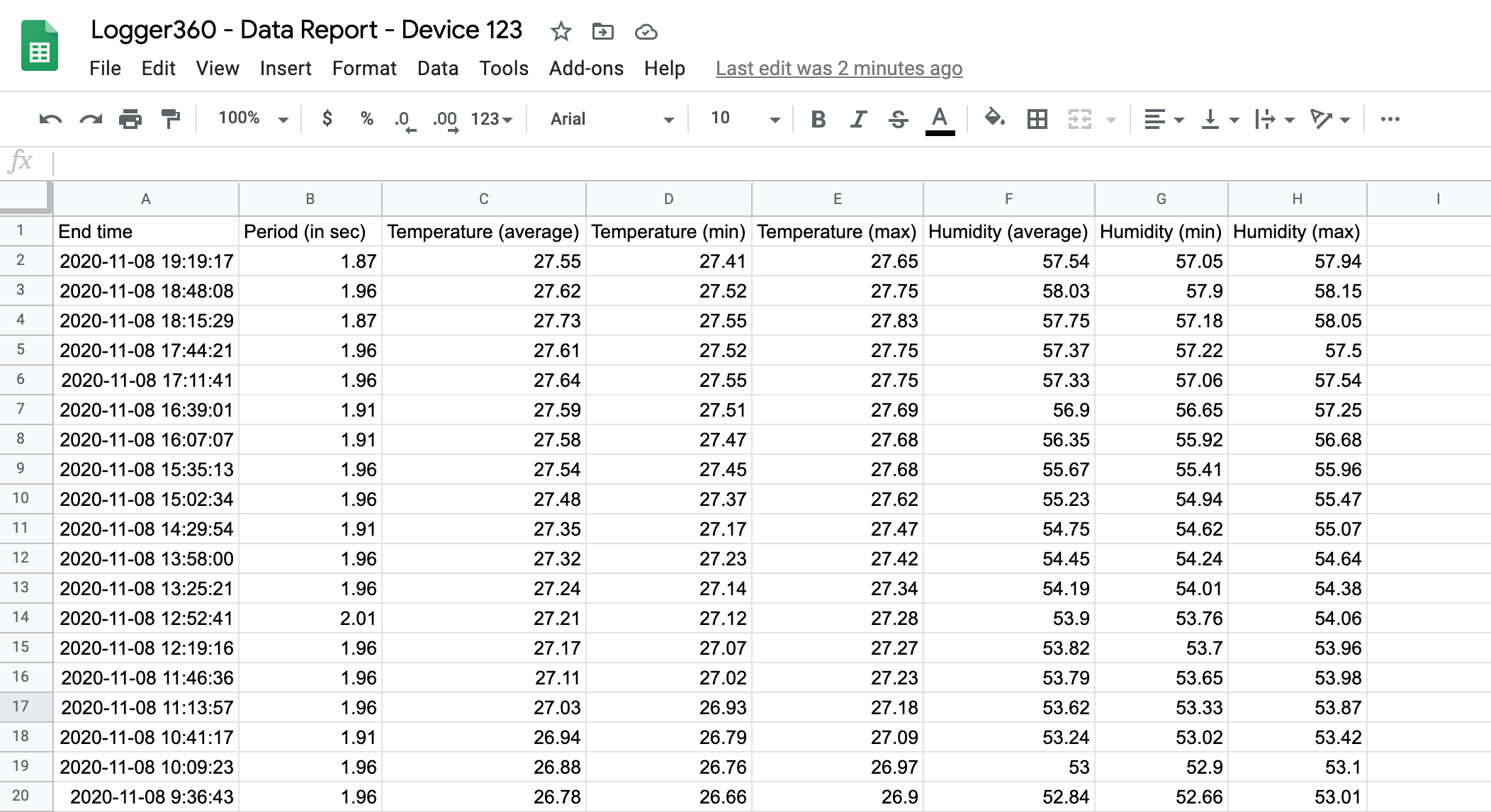 Connected Add-ons & Remote Interaction
We are developing advanced features to enable for remote interaction with the data logger devices using connected nodes that we have developed to liaise between the trackers and the server. This will allow for automated and remote monitoring as well as notifications alerts when metrics get out of defined range (e.g. temperature or humidity exceeded the max limit for specific goods e.g. wine, cigar etc...).
We are also developing an infrastructure connected to blockchain in order to create tamperproof history logs (e.g. for audits) as well as secure and authenticate devices and users (this development in currently ongoing with a first Beta version planned for Q1 2021).
Use cases
The Logger360 system is an ideal and cost effective solution for anyone handling goods that are sensitive to changes in their environment during storage and/or transportation. It can be used during the entire supply chain or partially during specific stages of the logistics (transit, storage):
CIGARS
WINES
FLOWERS
FRESH PRODUCE
MEDICAL SUPPLIES
ELECTRONICS
FRAGILE ITEMS
ART
Producers can monitor and control their goods each step of the way. It allows them to know when there were issues in storage or transport, and act accordingly with their delivery suppliers. It can also allow them to anticipate issues with goods proactively, before shipping potentially damaged goods to their customers.
Delivery companies might also want to demonstrate the quality of their service to their clients, as well as have a proof of record in case of litigation.
Organize a demo or a pilot
Because logistics and supply chain are complex industries with many various needs, it is always best to have a conversation, and discuss your specific needs. So get in touch with our team to find out more about our solution, request a brochure, plan a test pilot, and get started with Logger360.
Get in Touch!
LionRock 72
1/F, Innocentre
72 Tat Chee Ave
Kowloon Tong
Hong Kong
Email: info@emertech.hk